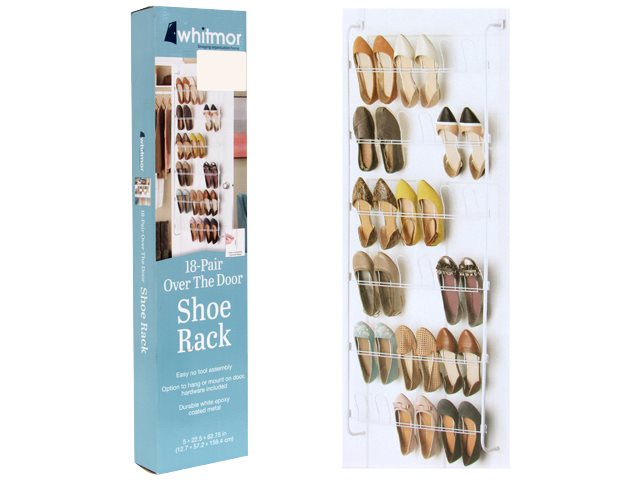 18-Pair Over The Door Shoe Rack, White

Availability:
Coming Soon
75860237664
If you need flexibility and control with your shoe storage, look no further. Over The Door Shoe Rack neatly stores up to 18 pair of shoes, gets shoes off the floor and maximizes unused space. Whitmor's OTD shoe rack is great for storage, organization & display of your shoes.
Specifications
Material: Metal Frame
Dimensions: 5 x 22.5 x 62.75 inches
Color: White
Technical details
Easy assembly, no tools required to hang over the door. Phillips screwdriver and drill required if wall mounted. Neatly Stores Up To 18 Pair Of Shoes.