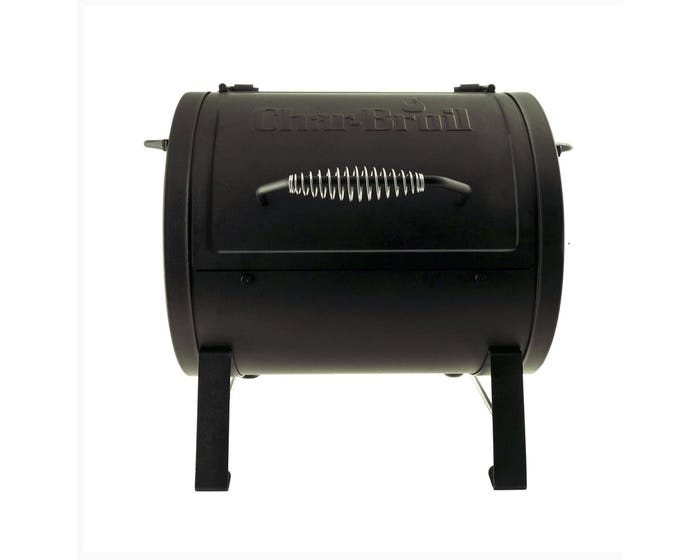 Charcoal Tabletop/Offset Grill

{{item.code}}
{{item.price | toFixed2}}
{{item.description}}
{{calcPrice | integer}}
{{calcPrice | decimal}}
The Portable Table Top Grill/Side Fire Box allows convenience to just keep getting easier! This grill/side fire box can be used as a tabletop grill or you can mount it to your grill as a smoker attachment. This new product is the perfect solution to grilling and smoking made easy! Trailer hitches make a lot of sense, but the Portable Table Top Grill and Smoker makes even more sense! It 's light weight, easy to carry with handles on either side of the grill and portable!
Specifications
250 sq. inches of total cooking area
Cast Iron Cooking Grates
Removable ash pan for easy coal clean-up!
Technical details
Attaches as a offset smoker box to select Charbroil Barrel Grills
SmartFinancing
Buy now, pay over time